Preserve Your Family History. Your Family Memories Video will be enjoyed in your family's living room for generations!
Transfer 8mm Film, VHS, Hi8, MiniDV Tapes to Digital Today! Don't let the effects of time degrade your home movies further.


Award winning DAU On-Demand
Due to COVID pandemic, we are helping bring Dance Academy USA classes to you virtually Register ›


Serving the entire Bay Area:
San Jose/Silicon Valley: 408.898.2929 , 408.636.3247
Location Details Get more info ›




Set your Film, Slides, and Photos to music to create high quality Video and DVD keepsakes


What We Do
Family Memories Video provides a full range of services to convert your family's visual history to Digital media. We are your photo to video transfer experts!

All of our custom family video productions make heartwarming gifts for friends and family. They are great video tributes to a guest of honor for projection or display at parties or gatherings such as: Birthdays, Anniversaries, Bar/Bat Mitzvahs, Weddings, Funerals, Memorial Services, Graduations, Reunions and other work related events.

Family Memories Video also specializes in video interviews and other custom video creations such as Family Member Biographies and Mitzvahs and Tribute Videos.

Preferred Vendor in the San Jose, California Videographers Directory at Marketingtool.com.

IN THE NEWS…
VHS Tapes are worth money
Despite the rise of streaming, there is still a vast library of moving images that are categorically unavailable anywhere else. Also a big nostalgia factor
Published in the New York Times, Feb 2021
Vint Cerf warns of 'digital Dark Age'
He fears as technology moves on, family memories are at risk of being lost.
2015 Science Conference, San Jose
For Neglected Video, A Hollywood Touch
Humble home movies, languishing unedited, can have DVD production values, for a price.
Published in the New York Times

Visit Our Video Gallery
Packages We Offer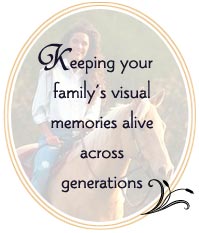 Now Serving Customers Nationwide!